Fidelity Study Finds Rise in RIA Valuations Reaches Plateau
Posted on June 28th, 2023 at 3:43 PM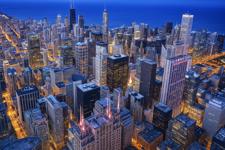 From the desk of Jim Eccleston at Eccleston Law
According to a recent study conducted by Fidelity Investments, the financial industry expects a continued rise in registered investment advisor (RIA) dealmaking over the next five years, despite the increasing cost of acquiring RIA firms.
Owners of RIAs are now demanding higher prices for their firms compared to the period between 2017 and 2019, according to InvestmentNews. Fidelity's study found that the commonly used valuation metric, EBITDA (earnings before interest, tax, depreciation, and amortization), has increased multiples for RIA transactions. Previously, RIA firms were typically valued at around eight times EBITDA, but in the current market, higher multiples are being observed.
Fidelity attributes this rise in the EBITDA multiple to factors such as strong organic growth, young and ambitious next-generation leaders, and a significant presence in key geographic areas. While the price has increased by 200 percent, multiples for high-quality firms are stabilizing.
RIA firms that lack a leadership succession plan or strong management team or rely heavily on a single large client are likely to receive lower offers during the sale process, according to Laura Delaney, Fidelity's vice president of practice management and consulting. Currently, the most valuable type of RIA firm possesses a strong management team, a culture of business development, and a focus on incorporating the next generation of investors into their client base.
Eccleston Law LLC represents investors, investment advisers, and financial advisors nationwide in securities, employment, transition, regulatory, and disciplinary matters.
Tags: eccleston, eccleston law