Federal Prosecutors Charge Hedge Fund Manager For Ponzi Scheme
Posted on May 18th, 2023 at 1:11 PM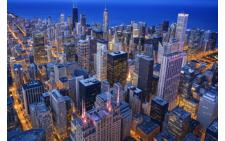 From the desk of Jim Eccleston at Eccleston Law
A former Chicago-based commodities trader, Phillip Galles, has been charged with a single count of wire fraud for allegedly misappropriating $2 million after informing clients that the funds would be invested in commodity futures.
Prosecutors allege that Galles did not invest the funds in commodity futures and instead operated a Ponzi scheme, in which Galles used new investor money to pay off earlier investors as well as cover personal expenses. Additionally, the Commodity Futures Trading Commission (CFTC) has filed suit against Galles in federal court in Chicago. Galles allegedly informed potential clients that his firm, Tyche Asset Management, employed numerous former Goldman Sachs employees, and had "in the U.S. $275 million under management, and $1.7 billion offshore", according to the CFTC.
Furthermore, Galles falsely informed investors that Tyche had multiple offices and more than 100 employees. In one instance, a Texas mortgage professional wired Galles $100,000 to invest, according to the CFTC. However, Galles instead transferred $19,300 to a personal credit card bill, $14,800 to a jewelry store, $10,000 to an earlier investor, $9,000 to a mattress store, $6,000 to a luxury car company, and $3,200 to his girlfriend, according to prosecutors.
Eccleston Law LLC represents financial advisors and investors nationwide in securities, employment, transition, regulatory and disciplinary matters.
Tags: eccleston, eccleston law