Federal Jury Finds Texas Businessmen Guilty in Connection With a $22 Million Investment Fraud Scheme
Posted on April 10th, 2019 at 4:10 PM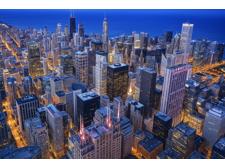 From the Desk of Jim Eccleston at Eccleston Law LLC:
A Texas federal jury has found Thomas Bryant III of Frisco, Texas and Arthur Franz Wammel of Houston, Texas guilty of conspiracy charges in connection with an investment scheme they orchestrated which cheated participants out of more than $22 million.
According to the indictment, from February 2011 until March 2017, Bryant solicited more than $22 million from investors by promising returns of 30% if they invested through his company Bryant United Capital Funding, Inc. Bryant conveyed to his investors that their funds would be used to guarantee a line of credit for mortgage applications. Bryant also promised investors that their funds would be deposited in a risk-free escrow account that was not actively invested.
However, instead of investing the money as promised, Bryant funneled the money to Wammel for other purposes. Keeping around $6 million, Bryant using part of the money to fund his lavish lifestyle, including but not limited to the purchase of high-end real estate, exotic cars, and expensive jewelry. Wammel used part of the investor funds to purchase a Rolls-Royce, a Ferrari and a Range Rover.
Furthermore, in order to cover his tracks, Bryant would provide false financial statements to his investors, including tax documents, which represented to them that they were making money off their investments. In addition, Bryant made return payments to investors using new investor funds, in a Ponzi-scheme like manner.
Along with the criminal proceeding, Bryant and Wammel are currently facing a civil suit from the SEC regarding their investment activities.
Eccleston Law is investigating the fraudulent activities of Thomas Bryant III and Arthur Wammel. Those with information should contact our law firm.
The attorneys of Eccleston Law LLC represent investors and advisors nationwide in securities and employment matters. The securities lawyers at Eccleston Law also practice a variety of other areas of practice for financial investors and advisors including Securities Fraud, Compliance Protection, Breach of Fiduciary Duty, FINRA Matters, and much more. Our attorneys draw on a combined experience of nearly 65 years in delivering the highest quality legal services. If you are in need of legal services, contact us to schedule a one-on-one consultation today.
Related Attorneys: James J. Eccleston
Tags: james eccleston, eccleston law, eccleston law llc, eccleston, thomas bryant iii, bryant united capital funding, wammel,