Federal Jury Convicts Sarasota Advisor Over $80 Million Ponzi Scheme
Posted on May 12th, 2022 at 1:15 PM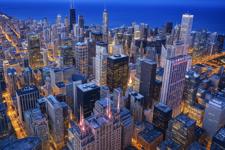 From the Desk of Jim Eccleston at Eccleston Law:
A federal jury has convicted a Sarasota-based advisor, Michael DaCorta, for conducting an $80 million Ponzi scheme.
DaCorta, 57, now faces a 30-year prison sentence. DaCorta, who operated Oasis International Group Limited, was convicted of misappropriating nearly $80 million from at least 700 investors between 2011 and 2019. According to federal officials, DaCorta "induced victims to invest in Oasis by falsely representing to victim-investors that Oasis was reaping enormous profits by being a 'market maker' and collecting 'spread' on voluminous forex trades." DaCorta additionally informed investors that the investments were purportedly risk-free and that Oasis was well collateralized.
DaCorta sent investors fictitious account statements and organized an online investor portal. According to prosecutors, the online portal showed the "spread" credits "but concealed catastrophic underlying trading losses." DaCorta used the investor funds to buy a Maserati, a country club membership, multiple million-dollar homes, college tuition for a family member as well as several flights on private jets to Europe and the Cayman Islands, according to prosecutors. Meanwhile, Oasis is in receivership as creditors and victims attempt to recover what is left.
Eccleston Law LLC represents investors and financial advisors nationwide in securities, employment, regulatory and disciplinary matters.
Tags: eccleston law, sarasota, ponzi scheme