Federal Judge Grants Class Certification in ERISA Suit Against Deutsche Bank
Posted on October 4th, 2017 at 10:15 AM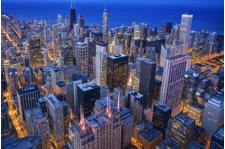 From the Desk of Jim Eccleston at Eccleston Law LLC:
A New York federal judge has granted class certification for an Employee Retirement Income Security Act (ERISA) case involving all participants of a Deutsche Bank Americas Holding Corp. 401(k) plan whose individual accounts suffered losses.
The original lawsuit stems from allegations that Deutsche Bank steered plan investments into under-performing funds that paid the bank and its subsidiaries higher management and administrative fees. A request for class certification was proposed because of the significant amount of individuals involved, including 32,000 plan participants who were offered 22 core investment options, 10 of which were mutual funds affiliated with Deutsche Bank.
In granting the class certification request, the federal judge asserted that the lead plaintiffs and the class members' claims arose from the same course of events, involving the same questions of fact and law. Those questions included: whether Deutsche Bank was a fiduciary; whether Deutsche Bank's process for assembling and monitoring the plan's investments at issue was a conflict of interest; and whether Deutsche Bank acted imprudently by failing to control record keeping expenses.
The attorneys of Eccleston Law LLC represent investors and advisors nationwide in securities and employment matters. The securities lawyers at Eccleston Law also practice a variety of other areas of practice for financial advisors including Broker Litigation & Arbitration, Strategic Consulting Services, Regulatory Matters, Transition Contract Review, and much more. Our attorneys draw on a combined experience of nearly 65 years in delivering the highest quality legal services. If you are in need of legal services, contact us to schedule a one-on-one consultation today.
Related Attorneys: James J. Eccleston
Tags: Jim Eccleston, Eccleston Law, Eccleston Law LLC, Eccleston, ERISA, Federal Judge