Federal Judge Denies Wells Fargo's Attempt to Quash Class-Action Arbitration Claim for Overtime Pay
Posted on January 22nd, 2019 at 11:00 AM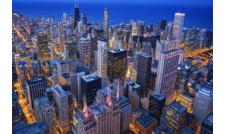 From the Desk of Jim Eccleston at Eccleston Law LLC:
A New York federal judge has denied Wells Fargo Advisors' attempt to vacate a ruling from an American Arbitration Association (AAA) arbitrator that a punitive class-action lawsuit involving unpaid overtime could proceed in arbitration.
According to the federal judge's ruling, in 2015, three entry-level Wells Fargo advisors filed a class-action arbitration claim against Wells Fargo Advisors in AAA. In their complaint, the advisors argued that the firm violated the Fair Labor Standards Act and New York labor laws by inappropriately misclassifying employees in the "apprentice phase" of its training program as exempt from overtime requirements.
The advisors filed their punitive class-action claim in AAA because FINRA cannot preside over class-action cases. In 2018, the AAA arbitrator approved the class initiative, which was followed by Wells Fargo's motion to quash.
The federal judge in its denial of Wells Fargo's motion asserted that it was up to the AAA arbitrator to rule on whether the punitive class-action could proceed because the district court did not have the authority in determining whether the arbitrator exceeded her broad authority.
The attorneys of Eccleston Law LLC represent investors and advisors nationwide in securities and employment matters. The securities lawyers at Eccleston Law also practice a variety of other areas of practice for financial investors and advisors including Securities Fraud, Compliance Protection, Breach of Fiduciary Duty, FINRA Matters, and much more. Our attorneys draw on a combined experience of nearly 65 years in delivering the highest quality legal services. If you are in need of legal services, contact us to schedule a one-on-one consultation today.
Related Attorneys: James J. Eccleston
Tags: james eccleston, eccleston law, eccleston law llc, eccleston, wells fargo, arbitration, AAA, finra, american arbitration society, federal judge