Federal Grand Jury Indicts Raleigh Investment Adviser on Fraud and Money Laundering Charges
Posted on January 5th, 2018 at 2:21 PM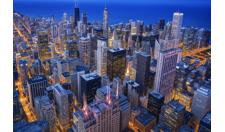 From the Desk of Jim Eccleston at Eccleston Law LLC:
A federal grand jury has indicted Raleigh investment adviser, Stephen Condon Peters for allegedly taking more than $15.3 million from investors since 2009 by conducting an elaborate Ponzi scheme.
More specifically, Mr. Peters, through his company VisionQuest, promised returns of 8 percent to 9 percent a year to his investors. Moreover, in order to pay off early investors, Mr. Peters shuffled the money among various companies he controlled and created a phony revolving loan between two of his companies to account for cash movements. Mr. Peters also had his IT department erase evidence off the company's computers to evade regulators.
Furthermore, federal authorities plan to seize an array of Mr. Peter's property to help repay victims. Some of Mr. Peter's property includes a horse farm, farm equipment, a Cadillac Escalade, a dozen firearms, assorted jewelry, artwork, and a cliffside vacation home in Costa Rica.
Additionally, Eccleston Law is investigating investment loss recovery options for investors. Investors should contact us at 312.332.0000 for an initial, no charge consultation.
The attorneys of Eccleston Law LLC represent investors and advisors nationwide in securities and employment matters. The securities lawyers at Eccleston Law also practice a variety of other areas of practice for financial advisors including Broker Litigation & Arbitration, Strategic Consulting Services, Regulatory Matters, Transition Contract Review, and much more. Our attorneys draw on a combined experience of nearly 65 years in delivering the highest quality legal services. If you are in need of legal services, contact us to schedule a one-on-one consultation today.
Related Attorneys: James J. Eccleston
Tags: Eccleston Law, Eccleston, James Eccleston, Eccleston Law LLC