Father and Son Convicted in $1.3 Million Ponzi Scheme
Posted on December 23rd, 2019 at 2:18 PM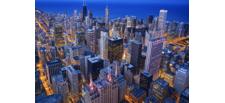 From the Desk of Jim Eccleston at Eccleston Law LLC:
A father and son were convicted by an Illinois federal court jury in December 2019 on counts of fraud and money laundering. The two were found to have persuaded family members and two church congregations to invest in distressed apartments, though it was discovered to instead be a $1.3 million Ponzi scheme.
Babajan Khoshabe, 78, was convicted on 24 counts of wire fraud, mail fraud, money laundering, and conspiracy to commit money laundering. His son, Anthony Khoshabe, 36, was convicted on 13 counts of money laundering and conspiracy charges, but was acquitted on mail and wire fraud counts.
The pair told investors that their money would go toward forcing distressed apartment buildings into foreclosure. The investors were told they would receive the properties' deeds and the tenants' rent payments. However, the Khoshabes kept the majority of the money and paid investors with Ponzi-style payments presented as rent money.
Those who invested included family members of the Khoshabes, as well as senior members of two separate Assyrian churches whom Babajan Khoshabe had met socially. Khoshabe convinced them to invest by describing the properties, presenting fraudulent documents, and inviting investors to visit the apartments in Chicago.
The Khoshabes argued that they were, in fact, victims of a scheme implemented by Albert Rossini and Thomas Murphy, to whom the investors wrote their checks. Anthony Khoshabe even submitted his own SEC complaint in May 2012, as he grew suspicious of Rossini and Murphy's business practices. Rossini and Murphy have also been convicted but not yet sentenced.
The attorneys of Eccleston Law LLC represent investors and advisors nationwide in securities and employment matters. The securities lawyers at Eccleston Law also practice a variety of other areas of practice for financial investors and advisors including Securities Fraud, Compliance Protection, Breach of Fiduciary Duty, FINRA Matters, and much more. Our attorneys draw on a combined experience of nearly 65 years in delivering the highest quality legal services. If you are in need of legal services, contact us to schedule a one-on-one consultation today.
Related Attorneys: James J. Eccleston
Tags: james eccleston, eccleston law, eccleston law llc, eccleston, ponzi scheme, babajan khoshabe, money laundering