Ex-Wells Fargo Adviser Receives 2-Year Suspension
Posted on December 9th, 2016 at 10:28 AM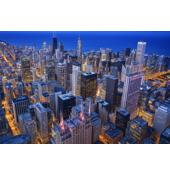 From the Desk of Jim Eccleston at Eccleston Law LLC:
FINRA has charged a former Wells Fargo adviser named Jack Donnarumma from White Plains, New York, with allegedly misrepresenting himself as a Wells Fargo personal banker and bank officer when in fact he was only an adviser. FINRA also charged Mr. Donnarumma with communicating about standby letters of credit and bank guarantees with his clients. Mr. Donnarumma worked for Wells Fargo starting in April 2013 until he was terminated in November 2014.
In his settlement, Mr. Donnarumma neither admitted nor denied the charges but consented to a 2 years suspension and fine of $20,000 for his alleged improprieties. According to FINRA, Mr. Donnarumma told clients in an email that Wells Fargo Bank was prepared to close a standby letter of credit purchase transactions. However, this statement was misleading because these transactions had not yet been completed at the time the email was sent.
In addition, Mr. Donnarumma also sent a letter to prospective clients falsely claiming that Wells Fargo Advisors was interested in providing financing for a proposed sale-leaseback transaction for five commercial jets. FINRA alleges that Mr. Donnarumma continued these communications even after his supervisor instructed him not to do so.
The attorneys of Eccleston Law LLC represent investors and advisers nationwide in securities and employment matters. The securities lawyers at Eccleston Law also practice a variety of other areas of securities for financial investors including unauthorized trading, securities fraud, breach of fiduciary duty, retirement planning negligence, and much more. Our attorneys draw on a combined experience of nearly 65 years in delivering the highest quality legal services. If you are in need of legal services, contact us to schedule a one-on-one consultation today.
Related Attorneys: James J. Eccleston
Tags: Eccleston, Eccleston Law, Eccleston Law LLC, James Eccleston, FINRA, Wells Fargo, Jack Donnarumma, misrepresenting, personal banker, bank officer, adviser, Wells Fargo Bank, transactions, Wells Fargo Advisors,