Ex-UBS Broker Charged with Defrauding More Than 15 Retail Investors
Posted on August 16th, 2018 at 9:02 AM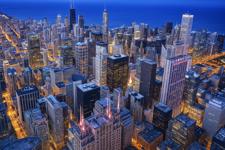 From the Desk of Jim Eccleston at Eccleston Law LLC:
The SEC has filed a civil complaint against ex-UBS broker, John C. MacColl for defrauding more than 15 retail investors in a $4 million scheme.
More specifically, according to the SEC, between 2008 and 2018, MacColl stole $4 million from his victims by using high-pressure sales tactics to persuade investors to purchase a "highly-sought-after" private fund that would diversify their portfolios and provide investment returns as high as 20%.
According to the complaint, MacColl instructed his victims to sell the securities in their brokerage accounts and make checks payable to him to invest in the private fund. Furthermore, instead of investing as promised, MacColl spent his victims' money on personal expenses, and about $410,000 was used to pay back investors in a Ponzi scheme-like fashion. Additionally, in order to cover his tracks, MacColl created fake account statements reflecting fictitious returns.
As a result of the SEC's investigation, MacColl was terminated from UBS and FINRA barred him from the industry after he allegedly wrote an 11-page letter detailing and admitting to the misappropriation of client funds.
In its complaint, the SEC is requesting that a federal judge order MacColl to disgorge his allegedly ill-gotten gains, plus prejudgment interest, and to pay a civil penalty. In addition to the civil lawsuit, parallel criminal charges were filed against MacColl in federal court.
Eccleston Law is investigating the fraudulent activities of John MacColl. Those with information should contact our law firm.
The attorneys of Eccleston Law LLC represent investors and advisors nationwide in securities and employment matters. The securities lawyers at Eccleston Law also practice a variety of other areas of practice for financial investors and advisors including Securities Fraud, Compliance Protection, Breach of Fiduciary Duty, FINRA Matters, and much more. Our attorneys draw on a combined experience of nearly 65 years in delivering the highest quality legal services. If you are in need of legal services, contact us to schedule a one-on-one consultation today.
Related Attorneys: James J. Eccleston
Tags: james eccleston, eccleston law, eccleston law llc, eccleston, ubs. sec. maccoll