Experts Anticipate Reg BI Enforcement Actions, DOL Rollover Crackdown In 2022
Posted on January 11th, 2022 at 12:47 PM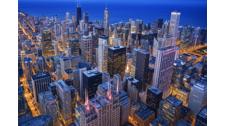 From the Desk of Jim Eccleston at Eccleston Law:
The Securities and Exchange Commission (SEC) may actively levy enforcement actions pertaining to Regulation Best Interest (Reg BI) while the Department of Labor (DOL) will emphasize a fiduciary rule that regulates rollover and insurance product recommendations in 2022, according to industry experts.
"More enforcement actions regarding Reg BI and Form CRS are sure to be released in 2022 against firms that simply failed to comply at all," according to Amy Lynch, found and president of FrontLine Compliance. The most recent SEC deficiency letters pertaining to Reg BI exams have focused on whether and how firms "consider reasonably available alternative investments, which is a new requirement imposed by Reg BI." Industry experts recommend that firms emphasize policies and procedures, "especially procedures to identify and mitigate conflicts of interest." Experts also anticipate that the first Reg BI enforcement actions will focus on settlements and issues that send messages to the industry.
Attorney Lisa Gomez was recently nominated by President Joe Biden to lead the Labor Department's Employee Benefits Security Administration, which is the agency monitoring retirement plan rules. After confirmation by the full Senate, Gomez will be tasked with helping the DOL design a new fiduciary rule. Industry experts anticipate the DOL to propose amendments "to the basic fiduciary definition to correct the obvious defects/loopholes in the five-part test [on who's a fiduciary] that have clearly emerged since the initial reg was issued in 1975." The DOL will also likely address rollovers even though the Department of the Treasury possesses enforcement authority to levy excise taxes on prohibited transaction exemptions.
Eccleston Law LLC represents investors and financial advisors nationwide in securities, employment, regulatory and disciplinary matters.
Tags: eccleston, eccleston law, sec,