Ex-Merrill Bank Advisor Granted Expungement
Posted on February 2nd, 2021 at 9:41 AM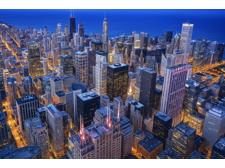 From the Desk of Jim Eccleston at Eccleston Law LLC:
A Nevada advisor won expungement and $50,000 in damages after an arbitrator found that Merrill Lynch's investigation and firing showed reckless disregard for the truth.
Merrill Lynch failed to properly investigate a complaint, after a customer with cognitive difficulties complained the advisor opened a savings account without authorization. Merrill Lynch did not interview the client despite indications that the client may have approved the account.
The arbitrator shifted the blame to Merrill. Several former employees testified that they were encouraged to open new accounts for clients, and that the policy for doing so was ambiguous and not uniformly enforced.
In the award, the advisor was authorized to change her U5 termination notice and permitted to revise the termination reason to reflect that she did, in fact, have the client's permission to open the savings account. In granting the damage claims, the arbitrator noted that the advisor has not been able to secure new employment in the industry.
Eccleston Law LLC represents financial advisors nationwide. Please contact us to discuss any issued that you may have.
Tags: eccleston, eccleston law, merrill lynch, exadvisor