Ex-JPMorgan Broker Wins Defamation Claim
Posted on November 3rd, 2016 at 9:35 AM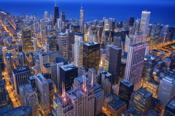 From the Desk of Jim Eccleston at Eccleston Law LLC:
FINRA has ordered J.P. Morgan to pay a former registered representative $295,563 in compensatory damages. FINRA also ordered the expungment of charges from his CRD.
According to FINRA, the rep left J.P. Morgan in 2014 because of allegations that he used personal usernames and passwords of two clients and altered signatures in documents. The rep denied the allegations.
The rep had alleged, among other causes of action, that J. P. Morgan violated New Jersey's Conscientious Employee Protection Act, which prohibits retaliation over whistle-blowing. Even though the arbitration panel did not explain its decision, it ordered J.P. Morgan's U-5 filing to show that he resigned voluntarily and that the "defamatory" allegations be removed from the records.
The attorneys of Eccleston Law LLC represent investors and advisers nationwide in securities and employment matters. The securities lawyers at Eccleston Law also practice a variety of other areas of securities for financial advisors including breakaway broker services, employment matters, strategic consulting and counseling, broker litigation and arbitration,whistleblower actions, and much more. Our attorneys draw on a combined experience of nearly 65 years in delivering the highest quality legal services. If you are in need of legal services, contact us to schedule a one-on-one consultation today.
Related Attorneys: James J. Eccleston
Tags: Eccleston, James Eccleston, Financial Counsel, Eccleston Law, Eccleston Law LLC, FINRA, JP Morgan, compensatory damages, CRD, Conscientious Employee Protection Act, whistle-blowing, artbitration panel,