Even Pro Athletes Not Immune to Financial Fraud
Posted on August 2nd, 2016 at 5:14 PM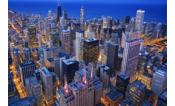 From the Desk of Jim Eccleston at Eccleston Law LLC:
While financial litigation affects everyone, over the years, several superstars have had their run ins with bad advisors and fraud. Here is a list of some of the most prominent cases:
Dez Bryant
In a beef between the Dallas Cowboys' star receiver, Bryant, and current Texas State Sen. Royce West, Bryant was awarded $200,000 citing a breach of "professional and fiduciary duty." This case comes on the heels of a lawsuit filed by Sen. West, claiming money for damages to a property caused by Bryant's rental.
Mark Sanchez, Jake Peavy, Roy Oswalt
Sanchez, former New York Jets star quarterback, and the others recently sued an advisor, claiming that he operated a Ponzi-like scheme that left the athletes at a loss of around $30 million. According to their claim, the advisor Ash Narayan failed to disclose multiple conflicts of interest and further ignored their interests in failing to invest in conservative investments.
Keyon Dooling, John St. Clair
Dooling, a NBA player, and St. Clair, a NFL player, were on the receiving end of an $819,000 arbitration award against Morgan Stanley Smith Barney. The claims alleged that the company failed to properly supervise a former broker.
Bruce Wilkerson
Wilkerson is the former tackle who started for the Green Bay Packers. After his dealing with the defunct rogue broker-dealer, Resource Horizons, he lost $650,000. The lawsuit he filed resulted in an award of $2 million last year.
Tim Duncan
Last year, San Antonio All-Star basketball player Tim Duncan sued his advisor for the advisor's failure to disclose multiple conflicts of interest. According to Duncan, he invested millions of dollars into various projects and products that were invested in or completely owned by his advisor, and suffered huge losses when they collapsed.
Michael Peca, Bryan Berard, Darryl Sydor, Bill Ranford, Sergei Gonchar
Those professional hockey players were involved with a multimillion dollar fraud with their advisor, Phillip A. Kenner, and his associate, Tommy C. Constantine. Last year the two men were found guilty of wire fraud, wire fraud conspiracy, and money-laundering conspiracy. They put more than $20 million of the clients' funds into real estate projects, including deals which they controlled.
Terrell Owens
One of the greatest NFL receivers of all times, Terrell Owens, was the subject of a scheme by a well-known NFL adviser, Jeff Rubin. Owens, along with several other players, sued Rubin and his firm Pro Sports Financial for numerous violations including forgery, illegal transfers, and bad recommendation. The group of athletes lost a collective $40 million in investment of an illegal Alabama casino.
Mike Tyson
Popular Boxer and Actor, Mike Tyson, recently sued an ex-advisor for stealing $300,000 and being responsible for millions of dollars in losses due to mismanagement of his bankruptcy trust. The adviser, SFX Financial Advisory Enterprises and Brian Ourand are the defendants of a suit grounded in allegations of fraud, unjust enrichment, and breach of fiduciary duty.
Vince Young
The famous NCAA Championship quarterback is suing his former agent Major Adams II and his financial adviser Ron Peoples. He claims the two committed fraud, unjust enrichment, breach of fiduciary duty, usury and breach of contract. According to his lawyer the two flat stole Young of more than $5.5 million.
A.J. Feeley
Feeley as well as a number of other professional athletes including U.S. Olympic Soccer player, Heather Mitts, claim that they lost millions of dollars in a Ponzi-like scheme orchestrated by William Crafton Jr. and Suntrust Bank. According to the claims, Crafton was a partner in the venture that he suggested to his clients unbeknownst to them. The investment by the athletes resulted in almost a complete loss of principal. They claim that their collective losses total more than $7.6 million.
Jason Terry
Jason Terry is another alleged victim of Mr. Crafton's scheme to defraud investors. The NBA veteran claims that he instructed Mr. Crafton to invest conservatively, but since 2006 Terry alleges to have lost about $2.4 million.
Mike Sweeney
The 5-time MLB All Star sued his former adviser, Ralph A Jackson III, and his firm, UBS Financial Services, for $7.6 million. According to the complaint, Mr. Jackson shifted Mr. Sweeney's conservative portfolio into a very aggressive allocation. From 2002 to 2007, Mr. Sweeney claims to have lost $4.9 million based on Mr. Jacksons moving his funds into 11 private equity funds.
The attorneys of Eccleston Law LLC represent investors and advisers nationwide in securities and employment matters. Our attorneys draw on a combined experience of nearly 65 years in delivering the highest quality legal services. If you are in need of legal services, contact us to schedule a one-on-one consultation today.
Related Attorneys: James J. Eccleston
Tags: Eccleston, Eccleston Law, Eccleston Law LLC, James Eccleston