E*Trade Loses Effort To Prevent Its Former Broker to Take Customer-Contact Information
Posted on May 17th, 2019 at 5:12 PM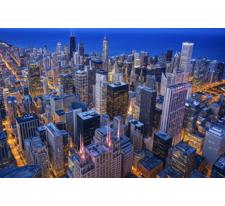 From the Desk of Jim Eccleston at Eccleston Law LLC:
A California federal judge turned down E*Trade Financial's request to block a broker, who moved to Morgan Stanley, from contacting his former clients. According to AdvisorHub News, Magistrate Judge Susan Van Kuelen rejected the discount broker' petition for preliminary injunction against the broker, Julius Agbonbhase last week, ruling that State law of California provides broad protection "for open and employee mobility."
The judge held that E*Trade failed to prove that the broker had taken any advantage of what "qualifies as a trade secret" that he learned during his employment. E*Trade alleged that approximately 42 E*Trade clients had transferred $61 million in assets. E*Trade did not comment on whether it will seek damages and a permanent injunction against the broker through Financial Industry Regulatory Authority (FINRA) arbitration. E*Trade won in at least two cases against advisors who joined Morgan Stanley in the past.
Litigation once was common place for financial services firms to restrain former brokers. The Protocol for Broker Recruiting changed that for quite some time. The pendulum is swinging back somewhat. Morgan Stanley, for example, has withdrawn from the Protocol. The firm won an injunction earlier this week against a broker who had moved to Montgomery Scott two weeks ago.
These cases and many others underscore the need for financial advisors to retain competent securities counsel to extensively plan their transition. While no transition is stress-free, it is crucial for financial advisors to be prepared to win the TRO fight. The attorneys at Eccleston Law assist advisors in planning their transition, negotiating their transition and employment agreements, and defending them when their former firms file litigation and arbitration.
The attorneys of Eccleston Law LLC represent investors and advisors nationwide in securities and employment matters. The securities lawyers at Eccleston Law also practice a variety of other areas of practice for financial investors and advisors including Securities Fraud, Compliance Protection, Breach of Fiduciary Duty, FINRA Matters, and much more. Our attorneys draw on a combined experience of nearly 65 years in delivering the highest quality legal services. If you are in need of legal services, contact us to schedule a one-on-one consultation today.
Related Attorneys: James J. Eccleston
Tags: james eccleston, eccleston law, eccleston law llc, eccleston, etrade, morgan stanley,