E-Trade Begins Picking RIAs for Referrals
Posted on July 18th, 2019 at 2:21 PM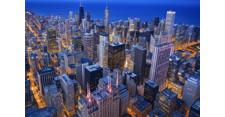 From the Desk of Jim Eccleston at Eccleston Law LLC:
E-Trade is finally emerging within the wealth management industry. According to the CEO, E-Trade is planning on working alongside large advisory firms rather than absorbing them. E-Trade's CEO Karl Roessner has continued to discuss the company's plans for its affiliated custodians and its new RIA referral service.
In December, E-Trade announced Edelman Financial Engines and Mercer Advisors as the first RIAs to represent E-Trade Advisor Services. By the end of March 2019, E-Trade Advisor Services possessed more than $19 billion in assets across at least 150,000 accounts. Roessner has suggested that E-Trade's new services are intended to help clients that "either reach a certain wealth level, or they're not comfortable [investing] themselves or they just quite honestly don't have the time or attention span to deal with their finances."
E-Trade is responsible for over $460 billion across its custodial, retail, and stock plan platforms, which will promote involvement from several RIAs in order to achieve the company's goal. While Roessner did not reveal how many RIAs have applied to the referral network, E-Trade is performing extreme due-diligence in order to maximize client safety. Specifically, E-Trade evaluates the background, services, and reputation along with the potential RIA's ability to work effectively with E-Trade financial consultants and its firm's branches. According to the CEO, E-Trade will continue to focus on enhancing client financial literacy and helping people with finances through cost-effective electronic services.
The attorneys of Eccleston Law LLC represent investors and advisors nationwide in securities and employment matters. The securities lawyers at Eccleston Law also practice a variety of other areas of practice for financial investors and advisors including Securities Fraud, Compliance Protection, Breach of Fiduciary Duty, FINRA Matters, and much more. Our attorneys draw on a combined experience of nearly 65 years in delivering the highest quality legal services. If you are in need of legal services, contact us to schedule a one-on-one consultation today.
Related Attorneys: James J. Eccleston
Tags: james eccleston, eccleston law, eccleston law llc, eccleston, ria, referrals, e-trade, roessner, mercer advisors