Equity Crowdfunding on the Rise
Posted on December 2nd, 2019 at 5:11 PM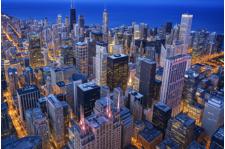 From the Desk of Jim Eccleston at Eccleston Law LLC:
Equity crowdfunding, though a relatively new practice, is becoming a viable option for investors. The SEC estimates that 1,351 equity crowdfunding offerings have taken place between 2016 and 2018, raising over $107 million in the United States. From 2017 to 2018, the number of investors participating in equity crowdfunding nearly doubled.
Through equity crowdfunding, investors can become part-owners of companies by trading their investment for shares of private stock – this can be done through crowdfunding websites, such as Kickstarter, or through online broker-dealer platforms. So far, there are 45 portals registered with FINRA, however Reality Mogul, AngelList, and FundersClub currently account for the most equity crowdfunding activity.
While equity crowdfunding is open to all investors, there are still some limitations enforced by the SEC. For example, an investor whose annual income or net worth is less than $107,000 will be able to invest a maximum of $2,200 or 5% of the investor's annual net worth (whichever is less) over a 12-month period. For an investor with an annual income or net worth above $107,000, only 10% of their annual income or net worth (whichever is less) can be invested during a 12-month period but cannot exceed $107,000. There are also specified limitations for companies using crowdfunding based on how much money they are seeking to raise.
As with traditional crowdfunding, the SEC highlights the importance of researching companies before investing, especially in small campaigns, as well as understanding the value of an investor's shares, and staying vigilant against potential fraud.
The attorneys of Eccleston Law LLC represent investors and advisors nationwide in securities and employment matters. The securities lawyers at Eccleston Law also practice a variety of other areas of practice for financial investors and advisors including Securities Fraud, Compliance Protection, Breach of Fiduciary Duty, FINRA Matters, and much more. Our attorneys draw on a combined experience of nearly 65 years in delivering the highest quality legal services. If you are in need of legal services, contact us to schedule a one-on-one consultation today.
Related Attorneys: James J. Eccleston
Tags: james eccleston, eccleston law, eccleston law llc, eccleston, equity crowdfunding, investing, crowdfunding, sec