Elder Financial Abuse Grows
Posted on February 25th, 2016 at 10:07 AM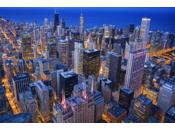 From the Desk of Jim Eccleston at Eccleston Law LLC:
As baby boomers continue to retire at a rapid pace, financial fraudsters have been turning their attention to insurance products as a way to manipulate the U.S. senior population. These products, such as annuities and life insurance, have generally been viewed as less frequent targets of elderly financial abuse compared to other financial instruments. However, according to executives at the Insured Retirement Institute's older Investors Summit held this past week, that has changed recently.
"I think we've seen more [fraudulent] activity and we need to be more sensitive to that," stated Walter White, president and chief executive of Allianz Life Insurance. "There's a lot of money in those products, so it's only natural they'd be attracting more attention." Seventy percent of personal wealth in the United States is held by seniors, and the senior population is rapidly growing. Ten thousand Americans turn 65 years old every day, a pace that won't slow until around 2030. This convergence of factors creates an ideal environment for financially exploitive activity directed at seniors, according to Liz Loewy, former chief of the elder abuse unit in the New York County District Attorney's Office.
To meet the demand of an aging population, insurers have developed several new annuity, life insurance and long-term-care products with features designed to be marketed to seniors, said James Regalbuto, deputy superintendent for life insurance at the New York Department of Financial Services. Insurers have been adding more features such as income riders and rollups in fixed and fixed-indexed annuities, Regalbuto further stated.
Mr. Regalbuto continued to say he doesn't believe insurance products necessarily represent a new frontier for elder financial abuse, and that the industry is beginning to realize the necessity for more safeguards to protect against fraud. Financial exploitation is the fastest-growing section of overall elder abuse, according to Kathy Greenlee, assistant secretary for aging at the U.S. Department of Health and Human Services. The average amount of money lost in instances of elderly financial abuse totals around $120,000, which is a concerning number considering this is also the approximate amount the average person saves for retirement. Additionally, only about 1 in 44 cases of this specific type of financial abuse are ever reported, according to the National Adult Protective Services Association.
The attorneys of Eccleston Law LLC represent investors and advisers nationwide in securities and employment matters. Our attorneys draw on a combined experience of nearly 65 years in delivering the highest quality legal services. If you are in need of legal services, contact us to schedule a one-on-one consultation today.
Related Attorneys: James J. Eccleston
Tags: Eccleston, Eccleston Law, Eccleston Law LLC, James Eccleston,