Elder Abuse Listed as One of FINRA's Top Claim Types
Posted on November 12th, 2018 at 2:42 PM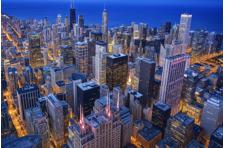 From the Desk of Jim Eccleston at Eccleston Law LLC:
As the baby boomer generation continues to age, FINRA has reported that it has seen a surge in the number of financial exploitation claims filed by senior citizens.
In fact, according to the statistics published by FINRA, with fifty million citizens, ages 65-and-older, elder abuse claims are now among the top types of FINRA claims. Other examples of types of claims FINRA categorizes include, suitability claims, breach of contract claims, and negligence claims, to name a few.
Moreover, so far in 2018, elder abuse claims were among the top fifteen types of claims filed every month, which equates to 8 percent of all customer arbitrations filed over that time period. In addition, the number of elder abuse claims spiked this year with two-hundred and thirty-two claims already filed, which is an increase of almost 30 percent over the estimated figure from 2017.
The attorneys at Eccleston Law file financial exploitation claims nationwide. If you or anyone observes signs of financial abuse or exploitation of an elderly person, please contact us at 312.332.0000 for a free consultation.
The attorneys of Eccleston Law LLC represent investors and advisors nationwide in securities and employment matters. The securities lawyers at Eccleston Law also practice a variety of other areas of practice for financial investors and advisors including Securities Fraud, Compliance Protection, Breach of Fiduciary Duty, FINRA Matters, and much more. Our attorneys draw on a combined experience of nearly 65 years in delivering the highest quality legal services. If you are in need of legal services, contact us to schedule a one-on-one consultation today.
Related Attorneys: James J. Eccleston
Tags: james eccleston, eccleston law, eccleston law llc, eccleston, finra, elder abuse