Edward Jones Loses a Bid for Damages and a Restraining Order Against a Former Advisor
Posted on June 8th, 2017 at 3:01 PM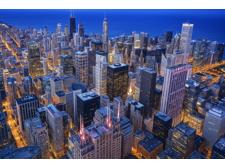 From the Desk of Jim Eccleston at Eccleston Law LLC:
A FINRA panel in Birmingham, Alabama has dismissed all of Edward Jones' claims against a former advisor. In its ruling, the FINRA panel tossed out Edward Jones' petition for a permanent injunction and punitive damages against the advisor.
According to Edward Jones, the advisor was accused of sharing trade secrets, breach of contract, civil conspiracy, unjust enrichment and other misconduct. Edward Jones also accused Wells Fargo, the firm the advisor joined after leaving Edward Jones, of adding and abetting his breach of fiduciary duty.
According to Edward Jones' complaint, it accused the advisor of breaching a section of his 1993 contract forbidding him from soliciting clients for a year upon departure. In addition, according to Edward Jones, the advisor violated the provision in the contract that read in part that, "it is understood and agreed that the identities of and information concerning the customers of Edward Jones is confidential information, constitutes a trade secret, and is the sole and exclusive property of Edward Jones."
At hearing, the advisor and Wells Fargo both argued that Edward Jones could not block him from making calls to the clients to let them know about his move or block him from mailing notices to clients that he changed employers. The advisor and Wells Fargo also argued that the non-solicitation covenant in the contract was unenforceable in Alabama due to state laws against restraining the exercise of a profession.
At the conclusion of the hearing, the Panel ruled in favor of the former Edward Jones advisor stating that the phone calls and mailings were made in compliance with FINRA rules regarding solicitation.
The attorneys of Eccleston Law LLC represent investors and advisors nationwide in securities and employment matters. The securities lawyers at Eccleston Law also practice a variety of other areas of practice for financial advisors including Broker Litigation & Arbitration, Strategic Consulting Services, Regulatory Matters, Transition Contract Review, and much more. Our attorneys draw on a combined experience of nearly 65 years in delivering the highest quality legal services. If you are in need of legal services, contact us to schedule a one-on-one consultation today.
Related Attorneys: James J. Eccleston
Tags: Eccleston, Eccleston Law, James Eccleston, Eccleston Law LLC