Edward Jones Files Temporary Restraining Order Against a Terminated Financial Advisor
Posted on September 26th, 2018 at 3:38 PM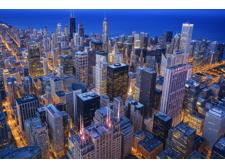 From the Desk of Jim Eccleston at Eccleston Law LLC:
Edward Jones has filed a temporary restraining order against a recently terminated financial advisor from San Carlos, California for allegedly taking trade secrets and client information with him after he left the firm in violation of firm policy.
In response to the filing, the financial advisor, who managed $142 million in client assets, filed a brief opposing Edward Jones' motion for a temporary restraining order. In his response, the financial advisor denied the allegations and alleged that, without asking for his permission, compliance staff members of the firm opened his closed briefcase and stole his list of client emails. The financial advisor further alleged that the only reason he had a list of his client emails was to familiarize himself with his client relationships in anticipation of a staff meeting to question him about compliance-related issues.
Edward Jones is not a member of the Broker Protocol, which allows financial advisors to take with them customer names, addresses, phone numbers, emails and account titles when they transition to other firms. According to the motion, the financial advisor was subject to a one-year non-solicitation agreement after he was terminated. Edwards Jones further asserted that it had "clean hands" because the firm did not require the financial advisor to bring his current book of business with him when he initially joined the firm.
This case underscores the need for advisors to retain competent securities counsel to plan a successful transition. The attorneys at Eccleston Law assist reps with their transitions, negotiate their transition agreements, and defend reps when firms file suit.
The attorneys of Eccleston Law LLC represent investors and advisors nationwide in securities and employment matters. The securities lawyers at Eccleston Law also practice a variety of other areas of practice for financial investors and advisors including Securities Fraud, Compliance Protection, Breach of Fiduciary Duty, FINRA Matters, and much more. Our attorneys draw on a combined experience of nearly 65 years in delivering the highest quality legal services. If you are in need of legal services, contact us to schedule a one-on-one consultation today.
Related Attorneys: James J. Eccleston
Tags: james eccleston, eccleston law, eccleston law llc, eccleston, edward jones, san carlos