Edward Jones Fails To Convince Supreme Court To Review Federal Preemption of Account Fee Suit
Posted on January 20th, 2022 at 1:12 PM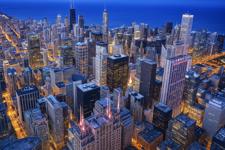 From the Desk of Jim Eccleston at Eccleston Law:
Edward Jones & Co. failed to convince the U.S. Supreme Court to analyze how a federal securities law impacts a client dispute pertaining to fee-based accounts.
Edward Jones had argued that a federal statute imposing uniform standards for securities class claims ought to prohibit a client complaint alleging breach of state-law fiduciary duties. The Securities Litigation Uniform Standards Act (SLUSA) instructs federal courts to dismiss class action suits that allege misrepresentations or omissions of material facts "in connection with the purchase or sale of a covered security."
Congress designed the statute to prohibit class plaintiffs from disguising their claims as a state law suit in an effort to circumvent federal pleading requirements. The securities class plaintiff alleged that Edward Jones failed to conduct a "suitability analysis" prior to recommending that clients transition from commission-based to fee-based accounts. The class plaintiffs did not allege that they would have traded differently as a result of the suitability analysis, which implies that the misrepresentations were not made "in connection with" the securities transactions and SLUSA would not apply, said the U.S. Court of Appeals for the Ninth Circuit in March 2021.
Eccleston Law LLC represents investors and financial advisors nationwide in securities, employment, regulatory and disciplinary matters.
Tags: eccleston law, edward jones, supreme court