Eccleston Law Receives Favorable Results in Its Defense of Former Wells Fargo Investment Bankers Related to Dinner Expense Reimbursements
Posted on January 3rd, 2019 at 4:52 PM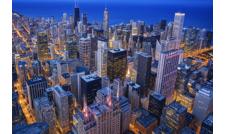 From the Desk of Jim Eccleston at Eccleston Law LLC:
FINRA Enforcement continues to issue Rule 8210 inquiries to former investment bankers at Wells Fargo who had allegedly violated the firm's dinner expense reimbursement policy.
Fortunately, Eccleston Law has defended those investment bankers and has received favorable results for our clients. Those bankers with pending FINRA investigations should contact Eccleston Law.
Contrary to approaches taken by other lawyers, Eccleston Law has and will continue to argue that the bankers have done nothing wrong and that no sanctions are justified. The stakes are high, given that such sanctions would be reportable on BrokerCheck and on the CRD. In our view, the CRD disclosures filed by Wells Fargo are inaccurate and incomplete, and in some instances are defamatory.
Eccleston Law now is investigating, and when appropriate filing, arbitration actions for damages and for defamation against Wells Fargo.
The attorneys of Eccleston Law LLC represent investors and advisors nationwide in securities and employment matters. The securities lawyers at Eccleston Law also practice a variety of other areas of practice for financial investors and advisors including Securities Fraud, Compliance Protection, Breach of Fiduciary Duty, FINRA Matters, and much more. Our attorneys draw on a combined experience of nearly 65 years in delivering the highest quality legal services. If you are in need of legal services, contact us to schedule a one-on-one consultation today.
Related Attorneys: James J. Eccleston
Tags: james eccleston, eccleston law, eccleston law llc, eccleston, finra, wells fargo, dinner expenses, crd