Eaton Pleads Guilty to Fraud
Posted on October 1st, 2020 at 3:51 PM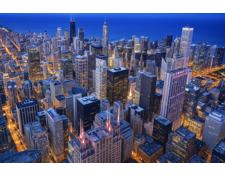 From the Desk of Jim Eccleston at Eccleston Law LLC:
Gerald Allan Eaton, a former advisor at Commonwealth Financial Network, settled charges brought by the U.S. Securities and Exchange Commission ("SEC"). The SEC action was a parallel case to an action brought by the U.S. Department of Justice ("DOJ"), in which Eaton pled guilty to defrauding more than 20 clients out of $3.7 million.
To settle the DOJ case, Eaton pled guilty to wire fraud, mail fraud and aggravated identity theft. As part of that plea, Eaton admitted that he engaged in a scheme to defraud investors beginning no later than August 1999 and continuing until October 2019. Eaton admitted that he forged client signatures and often misappropriated funds of clients who were elderly and/or in poor health. Eaton further admitted that he converted more than $3.7 million of client funds for his own personal use.
As a result of the settlement agreement with the SEC, Eaton is barred from association with any broker, dealer, investment adviser, municipal securities dealer, municipal advisor, transfer agent, nationally recognized statistical rating organization or participating in any offering of a penny stock.
The attorneys of Eccleston Law LLC represent investors and advisors nationwide in securities and employment matters. The securities lawyers at Eccleston Law also practice a variety of other areas of practice for financial investors and advisors including Securities Fraud, Compliance Protection, Breach of Fiduciary Duty, FINRA Matters, and much more. Our attorneys draw on a combined experience of nearly 65 years in delivering the highest quality legal services. If you are in need of legal services, contact us to schedule a one-on-one consultation today.
Tags: eccleston, fraud, plead guilty, Commonwealth Financial Network, SEC