DOL Overtime Rule Could Raise Employment Costs for Support Staff
Posted on August 10th, 2016 at 5:06 PM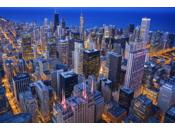 From the Desk of Jim Eccleston at Eccleston Law LLC:
Under the new Labor Department regulation set to become effective on December 1, 2016, any employee who makes less than $47,476 per year, or $913 per week, will receive overtime compensation. The Obama Administration has been pushing for this regulation because it believes that these overtime standards will be fairer for professionals and extend eligibility to an additional 4.2 million workers overall.
However, recent studies have suggested that because of this overtime requirement, there is a potential for employee costs to go up substantially. In turn, the increase of costs to financial advisory firms could force them to limit new hiring and the amount of hours they provide for existing employees.
Sen. Tim Scott, R-S.C., and Rep. Tim Walberg, R-Mich., have introduced identical bills that would halt the rule. The Republicans' opposition to this regulation is based on their belief that the overtime rule is an ineffective and significant expense that should instead be, at the very least, phased in over a number of years.
The attorneys of Eccleston Law LLC represent investors and advisers nationwide in securities and employment matters. Our attorneys draw on a combined experience of nearly 65 years in delivering the highest quality legal services. If you are in need of legal services, contact us to schedule a one-on-one consultation today.
Related Attorneys: James J. Eccleston
Tags: Eccleston, Eccleston Law, Eccleston Law LLC, James Eccleston