DOL Clarifies BICE Exemption Under New Rule
Posted on July 26th, 2016 at 3:16 PM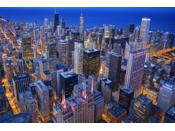 From the Desk of Jim Eccleston at Eccleston Law LLC:
Recently the DOL posted a list of technical corrections, one of which deleted six words, creating confusion about the use of best-interest contract exemption (BICE). The DOL now has clarified that the new wording makes it possible for insurance firms to qualify for an exemption from a regulation that increases investment advice standards for retirement accounts.
The changes created confusion about whether insurance firms could use the so-called BICE. According to the provision, financial advisers are given some freedom to choose how they charge for their services provided that they sign a legally binding contract that requires them to act in the best interest of their clients.
The language in the final draft of the provision, released in April, stated that an insurance firm was a financial institution as long as the state required an annual audit "by an independent firm of actuaries." This proved to be a point of confusion because many states do not actually require insurers to be audited by and independent firm of actuaries. Because of this some state's insurers were technically not allowed to use the best-interest contract exemption, even though that was one of the goals of the provision in the first place.
One DOL official said, "Our intent was to enable insurance companies to use the exemption … None of this should make a difference to anyone in operation in the sense that it's all what we intended." By "this" he refers to the removal of the language, as it will have no effect on the actual implementation or compliance with the rule.
The attorneys of Eccleston Law LLC represent investors and advisers nationwide in securities and employment matters. Our attorneys draw on a combined experience of nearly 65 years in delivering the highest quality legal services. If you are in need of legal services, contact us to schedule a one-on-one consultation today.
Related Attorneys: James J. Eccleston
Tags: Eccleston, Eccleston Law, Eccleston Law LLC, James Eccleston