DOL Amends Final Fiduciary Rule in Bid to Ease Industry Concerns
Posted on April 28th, 2016 at 4:08 PM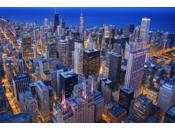 From the Desk of Jim Eccleston at Eccleston Law LLC:
The Labor Department has finalized an amended version of its fiduciary rule, which will provide wealth management firms a lengthier timeline for implementation in addition to relaxing requirements for the best interest contract exemption. The changes suggest that Obama administration officials want to ease industry concerns about the workability of the rule and to potentially avert courtroom disputes, while still enacting a high standard of duty to clients. Secretary of Labor Thomas Perez stated that the finalization of this rule assures "that a consumer's best interest must come before a financial advisors' best interest." Firms will need to be in full compliance by Jan. 1, 2018.
The best interest contract exemption has been changed significantly. The Labor Department now says clients will have to sign a contract when they open accounts, rather than when they first meet a broker or advisor. Perez claims the department made these changes after receiving feedback from industry and consumer groups. "We listened, we learned and we adjusted," he stated. Additionally, the final version of the rule does not penalize proprietary products, such as complex annuities.
The amendment ends several years of debate that included intense industry lobbying and several failed attempts by Republicans in Congress. The conflict is due to the dramatic effects the rule will have on those whose income depends on advising individuals on their retirement assets. Executives have expressed concern that the complexity of the rule will make it difficult to develop new compliance policies and procedures, particularly for larger firms that have more than 10,000 advisors.
Perez furthered his explanation of the amendment by stating that the "interest of the consumer is all too often not aligned with that of the firm and the advisor" and that with this rule marketing slogans that often tout that the client comes first are no longer simply a slogan, but the law. Americans lose about $17 billion in retirement per year due to conflicted financial advice, according to the White House Council of Economic Advisors. David Certner, who works as legislative policy counsel for AARP, summed up the issue, stating that "it is hard enough to save for retirement. Conflicted investment advice should not be one of the barriers millions of Americans face as they work to save for their retirement".
The attorneys of Eccleston Law LLC represent investors and advisers nationwide in securities and employment matters. Our attorneys draw on a combined experience of nearly 65 years in delivering the highest quality legal services. If you are in need of legal services, contact us to schedule a one-on-one consultation today.
Related Attorneys: James J. Eccleston
Tags: Eccleston, Eccleston Law, Eccleston Law LLC, James Eccleston,