DOJ Charged Former LPL Advisor with Defrauding Clients in $5 Million Ponzi Scheme
Posted on October 7th, 2019 at 3:22 PM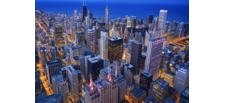 From the Desk of Jim Eccleston at Eccleston Law LLC:
The Department of Justice ("DOJ") has charged former broker James T. Booth for defrauding his clients of approximately $5 million over the course of a yearlong Ponzi scheme.
According to the US Attorney for the Southern District of New York, Booth solicited money from clients of his firm, Booth Financial Associates, and falsely promised to invest their money in securities offered outside of their ordinary advisory and brokerage accounts. Instead, Booth allegedly used almost all of the money to pay personal and business expenses.
Specifically, from at least 2013 to 2019, Booth directed certain clients to write checks or wire money to an entity called Insurance Trends, Inc. Instead of investing his clients' funds, Booth, who controlled the bank account for the entity, allegedly directed these funds to himself. In total, Booth took roughly $4.9 million from about 40 investors.
According to BrokerCheck, Booth entered the industry in 1988 and became registered with LPL in 2018 after his previous firm, Invest Financial, was purchased by LPL as part of its acquisition of the National Planning Holdings brokerage network, which he joined in 2005. LPL Financial fired Booth and at the end of May over allegations that Booth admitted that he had misappropriated client funds while at previous member firms. Financial Industry Regulatory Authority barred Booth in July.
The DOJ has now charged Booth with wire fraud, securities fraud, and investment advisor fraud. The Securities and Exchange Commission also charged Booth in a separate civil action, seeking a permanent injunction against Booth as well as repayment of ill-gotten gains.
The attorneys of Eccleston Law LLC represent investors and advisors nationwide in securities and employment matters. The securities lawyers at Eccleston Law also practice a variety of other areas of practice for financial investors and advisors including Securities Fraud, Compliance Protection, Breach of Fiduciary Duty, FINRA Matters, and much more. Our attorneys draw on a combined experience of nearly 65 years in delivering the highest quality legal services. If you are in need of legal services, contact us to schedule a one-on-one consultation today.
Related Attorneys: James J. Eccleston
Tags: james eccleston, eccleston law, eccleston law llc, eccleston, doj, lpl advisor, ponzi scheme, james booth