Disappearing Covenants In The Age Of Private Equity
Posted on June 6th, 2019 at 12:08 PM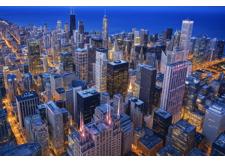 From the Desk of Jim Eccleston at Eccleston Law LLC:
Bloomberg has published an article entitled, "The Birth and Death of Covenants." The article highlights the latest trend in the tug of war between private equity firms and lenders. That trend is to agree to weaker and fewer covenants, which generally make it easier for private equity firms and other equity investors to divest assets and possibly keep such assets out of the reach of lenders.
As highlighted in the article, data from Moody's Investor Service shows covenants for bonds and loans are at or near the weakest level in 10 years. According to UBS Group AG, when the economy slows, lenders could suffer much bigger losses than in prior downturns. With the significantly eroded protections, lenders might recover less than half of their money, instead of the 75% to 80% recovery rates typically experienced in the past.
From the perspective of private equity firms and their lawyers, the newfound absence of maintenance covenants provides companies with more flexibility to adapt to changing economic conditions, arguably and possibly resulting in fewer defaults. While the Blomberg article does not dismiss that line of thinking, it does provide examples (including JCrew Group Inc. in 2017 and Caesars in 2008) where collateral had been stripped away prior to a default in order to benefit equity holders at the expense of lenders.
As the trend towards weaker or no covenants continues, the authors predict an increase in court battles between equity investors and lenders.
The attorneys of Eccleston Law LLC represent investors and advisors nationwide in securities and employment matters. The securities lawyers at Eccleston Law also practice a variety of other areas of practice for financial investors and advisors including Securities Fraud, Compliance Protection, Breach of Fiduciary Duty, FINRA Matters, and much more. Our attorneys draw on a combined experience of nearly 65 years in delivering the highest quality legal services. If you are in need of legal services, contact us to schedule a one-on-one consultation today.
Related Attorneys: James J. Eccleston
Tags: james eccleston, eccleston law, eccleston law llc, eccleston, private equity, ubs, lenders, covenants, equity investors