DiCaprio To Testify In 'Wolf Of Wall Street' Suit
Posted on June 23rd, 2016 at 5:13 PM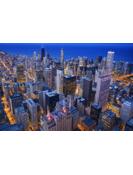 From the Desk of Jim Eccleston at Eccleston Law LLC:
A federal judge ordered actor Leonardo DiCaprio to be deposed because of his role in the Academy Award nominated film "The Wolf of Wall Street." Andrew Greene, the plaintiff in this lawsuit, is suing for damages of $25 million, alleging that the movie portrayed him as "a criminal, a drug user and a degenerate." Andrew Greene's character in the film was named Nicky "Rugrat" Koskoff, played by actor P.J. Byrne.
The defendants (Viacom Inc.'s Paramount Pictures Corporation and DiCapario's Appian Way Productions) all claim that the Koskoff character is a fictional composite, not meant to be Greene.
In opposing Greene's request for a deposition, DiCaprio's lawyer said that his client did not write the screenplay, and that there was no claim he had any role in deciding whether the alleged defamatory content should be included in or excluded from the film.
Greene's lawyers disagree and point out that the film's director Martin Scorsese and screenwriter Terence Winter both testified in their depositions that they met regularly with DiCaprio to discuss the "Wolf of Wall Street" script.
The federal judge who ordered the deposition did not provide a deadline for when DiCaprio should be questioned. The case is named Greene v Paramount Pictures Corp et al, U.S. District Court, Eastern District of New York, No. 14-01044.
The attorneys of Eccleston Law LLC represent investors and advisers nationwide in securities and employment matters. Our attorneys draw on a combined experience of nearly 65 years in delivering the highest quality legal services. If you are in need of legal services, contact us to schedule a one-on-one consultation today.
Related Attorneys: James J. Eccleston
Tags: Eccleston, Eccleston Law, Eccleston Law LLC, James Eccleston