Dallas Resident Indicted for Securities Fraud
Posted on July 18th, 2018 at 2:24 PM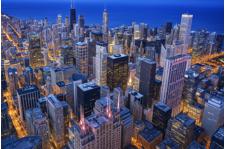 From the Desk of Jim Eccleston at Eccleston Law LLC:
A grand jury has returned an indictment against Dallas resident, Patrick O. Howard with five counts of securities fraud and nine counts of mail fraud related to his role in a scheme to defraud investors.
According to the indictment, from January 2015 through April 2017, Howard through his companies, Howard Capital and OE Capital, represented himself as an investment adviser and offered and sold membership units to investors for $50,000 apiece. Moreover, Howard conveyed to his investors that their funds purchased real estate to mitigate their risk, the investments were protected by insurance and that they would earn an average return of 20% with a minimum return of 12%.
However, according to federal prosecutors, Howard never used a single dollar of investors' funds to purchase real estate. Instead, Howard used investors' money to make a $225,000 payment to his own personal bank account and also to buyout a former business partner's book of business.
Furthermore, Howard mailed investors phony quarterly earnings account statements showing their accounts had been credited the minimum preferred return, while he paid old investors with new investor money, in a Ponzi-scheme like manner.
Eccleston Law is investigating the fraudulent activities of Patrick O. Howard. Those with information should contact our law firm.
The attorneys of Eccleston Law LLC represent investors and advisors nationwide in securities and employment matters. The securities lawyers at Eccleston Law also practice a variety of other areas of practice for financial investors and advisors including Securities Fraud, Compliance Protection, Breach of Fiduciary Duty, FINRA Matters, and much more. Our attorneys draw on a combined experience of nearly 65 years in delivering the highest quality legal services. If you are in need of legal services, contact us to schedule a one-on-one consultation today.
Related Attorneys: James J. Eccleston
Tags: james eccleston, eccleston law, eccleston law llc, eccleston, dallas, fraud