Customers Need to be Mindful of Discount Brokers Pushing Pricier Services
Posted on January 16th, 2018 at 4:08 PM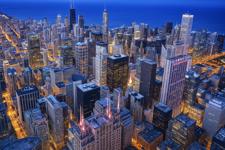 From the Desk of Jim Eccleston at Eccleston Law LLC:
This is the first in a series of posts to discuss why customers must be cautious when a discount broker pushes pricier services for investments. For reference, three of the largest discount brokers by assets include, Charles Schwab Corporation, Fidelity Investments, and TD Ameritrade Holdings, Corporation.
Even though discount brokerage firms are recognized for bringing low-cost investments to their customers, it is evident from reviews by former employees that these firms encourage brokers to sell products that are more lucrative both for the firm and for the broker.
For instance, Fidelity brokers are paid .04% of the assets customers invest in with most types of mutual funds and ETFs, but can earn .10% on managed accounts, annuities and referrals, because they generate higher returns for the firm. In addition, at Charles Schwab, employees can win an award, such as vacations to destinations such as Florida or Hawaii, based on sales volume in certain products.
The incentives created by discount brokerage firms inevitably steer brokers to chase the reward instead of acting in the best interest of their customers. Furthermore, discount brokerage firms are not required to disclose information to their customers on the difference in payout for brokers based on the type of product sold.
Investors who have discount brokerage firm accounts need to be mindful of any potential conflict of interest. Contact us at 312.332.0000 for an initial, no charge consultation to let us make this determination.
The attorneys of Eccleston Law LLC represent investors and advisors nationwide in securities and employment matters. The securities lawyers at Eccleston Law also practice a variety of other areas of practice for financial advisors including Broker Litigation & Arbitration, Strategic Consulting Services, Regulatory Matters, Transition Contract Review, and much more. Our attorneys draw on a combined experience of nearly 65 years in delivering the highest quality legal services. If you are in need of legal services, contact us to schedule a one-on-one consultation today.
Related Attorneys: James J. Eccleston
Tags: Eccleston, Eccleston Law, Eccleston Law LLC, James Eccleston