'Culture Clash' Led to $2.5 Billion Merrill Firing: Lawyer
Posted on August 17th, 2015 at 5:12 PM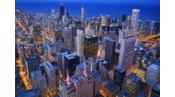 From the Desk of Jim Eccleston at Eccleston Law LLC:
Bank of America has recently fired a broker who was formerly in charge of $2.5 billion in assets. The broker, Marc D. Lowe, reportedly had three strikes against him over the past few months that led to his termination, all of which were said to be "behavioral issues." Strike one came from wearing doctor recommended flip-flops to the office after a foot surgery. Strike two came from a comment deemed "inappropriate" by management after a co-worker came dressed to a company Halloween party as a stripper. Strike 3 came from a conversation that turned heated and involved management over-hearing curse words.
Lowe worked at Bank of America Merrill Lynch for 20 years and never experienced any issues until new management was incorporated into the Los Angeles office in 2014. Lowe has not yet found a new employer.
The attorneys of Eccleston Law LLC represent investors and advisers nationwide in securities and employment matters. Our attorneys draw on a combined experience of nearly 65 years in delivering the highest quality legal services.
Related Attorneys: James J. Eccleston
Tags: Eccleston Law LLC, James Eccleston, eccleston, Eccleston Law, bank of american, merrill lynch,