Crypto Lender Genesis Files For Bankruptcy
Posted on February 1st, 2023 at 12:56 PM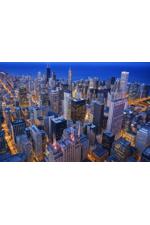 From the Desk of Jim Eccleston at Eccleston Law.
Cryptocurrency lender Genesis Global LLC has filed for bankruptcy as the crypto crisis spreads following FTX's recent meltdown.
Genesis filed for Chapter 11 bankruptcy protection in the Southern District of New York. In court documents, Genesis outlined a $1 billion to $10 billion range for both assets and liabilities as well as identifying at least 100,000 creditors, with the top 50 unsecured claims constituting nearly $3.4 billion. Genesis filed for Chapter 11 protection in an attempt to sell assets or raise money as creditors are likely to take over the reorganized businesses if fundraising is unsuccessful, according to the company.
Chapter 11 protection permits a company to continue operating while determining how to repay creditors, and the company plans to utilize $150 million of in-house cash to fund its operations while in bankruptcy. According to court documents, redemptions and loan originations at Genesis will remain suspended and claims will be adjudicated in bankruptcy court. Genesis laid off nearly 30% of its staff in January while Interim Chief Derar Islim recently informed clients that the company needed "additional time" to solve the lending unit's liquidity problem.
Eccleston Law LLC represents investors and financial advisors nationwide in securities, employment, regulatory and disciplinary matters.