Credit Suisse Embroiled in Controversial Financial Product that Played a Role in Market Losses
Posted on March 5th, 2018 at 3:01 PM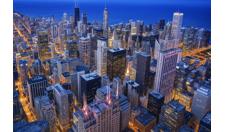 From the Desk of Jim Eccleston at Eccleston Law LLC:
Credit Suisse offered a controversial financial product known as VelocityShares Daily Inverse VIX Short-Term exchanged-traded note (ETN), or XIV for short.
In early February, as the Dow Jones industrial average dropped nearly 1,600 points, many analysts pointed to the XIV as a major factor that caused staggering market losses. Moreover, they argued that the reason XIV played such a significant role in causing staggering market losses had to do with the fact that the product shorts volatility by betting on calm market conditions.
However, Credit Suisse said it has experienced no losses from the financial instrument (because it hedged against its own product), and only imprudent investors who failed to hedge their positions suffered losses. Nevertheless, even though Credit Suisse deflected blame on the investors, it announced that the XIV shares would stop trading and that the fund would close.
Furthermore, Credit Suisse also claims that the XIV was by no means designed to produce long-term gains and warned investors of this fact. More specifically, the Credit Suisse XIV prospectus says on page 197: "The long term expected value of your ETNs is zero. If you hold your ETNs as a long-term investment, it is likely you will lose all or a substantial portion of your investment."
Eccleston Law is investigating. First, any retail investors who bought through Credit Suisse may have grounds to recover their losses. Second, risk warnings are not a defense against claims that the investment recommendation was unsuitable.
The attorneys of Eccleston Law LLC represent investors and advisors nationwide in securities and employment matters. The securities lawyers at Eccleston Law also practice a variety of other areas of practice for financial advisors including Broker Litigation & Arbitration, Strategic Consulting Services, Regulatory Matters, Transition Contract Review, and much more. Our attorneys draw on a combined experience of nearly 65 years in delivering the highest quality legal services. If you are in need of legal services, contact us to schedule a one-on-one consultation today.
Related Attorneys: James J. Eccleston
Tags: Eccleston, Eccleston Law, Eccleston Law LLC, James Eccleston