Court Denies Edward Jones's Restraining Order Against Former Broker
Posted on November 21st, 2019 at 1:49 PM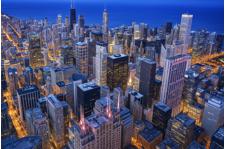 From the Desk of Jim Eccleston at Eccleston Law LLC:
An Indianapolis federal court has denied a motion by Edward Jones for a temporary restraining order ("TRO") against a former broker who joined a competing firm.
According to the complaint, the advisor, John Kerr, managed $113 million and left Edward Jones in August for Thurston Springer Financial. Edward Jones alleged that Kerr secretly and in violation of his contract, printed, copied and removed customer files and confidential records, and then solicited those clients, which allegedly violated his employment contract with Edward Jones.
The judge ruled that Edward Jones' complaint, which included breach of contract, misappropriation of trade secrets, and other claims, was not substantiated by the evidence. The judge wrote that "Glaring insufficiencies in Edward Jones's request for [a TRO] suggest that its intention in bringing this lawsuit was less about vindicating or recovering from or preventing its loss of client relationships resulting from Mr. Kerr's actions, and more to 'teach him a lesson' for having left Edward Jones (after he was fired) and connected up with a competing firm." She added that "Granting Edward Jones's request for a TRO would unfairly and unjustifiably besmirch Mr. Kerr's professional reputation while denying the injunction would not harm Edward Jones's interests, particularly since the conduct alleged by Edward Jones to have occurred in violation of the agreement simply did not happen."
This case illustrates that whether or not a broker-dealer is part of the Protocol for Broker Recruiting, advisors must retain competent securities law counsel to plan and effectuate the transition, including defense against litigation and arbitration actions.
The attorneys of Eccleston Law LLC represent investors and advisors nationwide in securities and employment matters. The securities lawyers at Eccleston Law also practice a variety of other areas of practice for financial investors and advisors including Securities Fraud, Compliance Protection, Breach of Fiduciary Duty, FINRA Matters, and much more. Our attorneys draw on a combined experience of nearly 65 years in delivering the highest quality legal services. If you are in need of legal services, contact us to schedule a one-on-one consultation today.
Related Attorneys: James J. Eccleston
Tags: james eccleston, eccleston law, eccleston law llc, eccleston, edward jones, restraining order, tro, thurston springer financial