Court Decision Pries Open the Impact of LinkedIn as it Relates to a Non-Competition Agreement
Posted on October 3rd, 2018 at 3:21 PM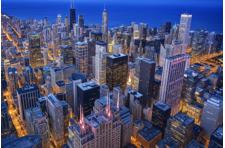 From the Desk of Jim Eccleston at Eccleston Law LLC:
Few courts have considered the question of whether LinkedIn announcements, postings and communications can violate a non-solicitation or non-competition agreement. That will change.
Last year, this issue was addressed by the Illinois Appellate Court in Bankers Life & Casualty Co. v. American Senior Benefits LLC, 2017 IL App (1st) 160687. In its complaint, Bankers Life alleged that a former employee breached a non-competition agreement by recruiting or attempting to recruit the firm's former employees by sending requests to connect with them on the professional networking website, LinkedIn.
In response, the employee filed a motion for summary judgment, arguing that he never used LinkedIn to send direct messages to Bankers Life employees in the geographic area in which he resided. Instead, the former employee stated that all the individuals on his e-mail contact list were sent a request to connect through LinkedIn generic e-mails asking them to form a professional connection on social media.
A judge for the Circuit Court of Cook County granted the former employee's motion for summary judgment, and Bankers Life subsequently appealed the case to the 1st District Appellate Court of Illinois.
In its appeal ruling, the Illinois Appellate Court affirmed the employee's motion for summary judgment. In its decision, the 1st District examined whether the e-mails sent through the employee's LinkedIn account to individuals working in the office sought to induce the Bankers Life employees to curtail, resign, or sever a relationship with the company.
The 1st District ultimately concluded that the generic e-mails did not contain any discussion of Bankers Life, no mention of the employee's new firm, no suggestion that the recipient viewed a job description on the employee's profile page, and no solicitation to leave their place of employment and join his new firm. Furthermore, the 1st District stated that it made no difference that the employee acknowledged that he used LinkedIn to evaluate potential recruits from other geographic areas; in order to breach a contract, the court ruled that the employee would have had to directly recruit individuals working in his geographic area.
As one can see, there are significant risks facing financial advisors who use LinkedIn before and after transitioning to a new firm. The attorneys at Eccleston Law assist financial advisors in their employment transitions, negotiate their transition agreements (including employment agreements and forgivable loans) and defend reps in arbitration and litigation.
The attorneys of Eccleston Law LLC represent investors and advisors nationwide in securities and employment matters. The securities lawyers at Eccleston Law also practice a variety of other areas of practice for financial investors and advisors including Securities Fraud, Compliance Protection, Breach of Fiduciary Duty, FINRA Matters, and much more. Our attorneys draw on a combined experience of nearly 65 years in delivering the highest quality legal services. If you are in need of legal services, contact us to schedule a one-on-one consultation today.
Related Attorneys: James J. Eccleston
Tags: james eccleston, eccleston law, eccleston law llc, eccleston, SEC, non-compete, linkedin