Connecticut Man Pleads Guilty in Securities Fraud Scheme
Posted on November 28th, 2016 at 9:14 AM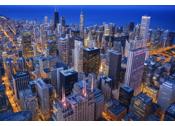 From the Desk of Jim Eccleston at Eccleston Law LLC:
Christian Meissenn, also known as "Christian Nigohossian," from Suffield, Connecticut pled guilty to one count of conspiracy to commit mail and wire fraud and one count of tax evasion before a U.S. District Court judge.
According to the criminal complaint, between 2009 and 2016, Meissenn used a "pump and dump" scheme, where he encouraged investors to purchase securities by misrepresenting the products, allowing the price of the products to be falsely inflated. In turn, Meissenn and co-conspirators allegedly sold shares of the securities for profit, earning approximately $4.4 million through the scheme.
Meissenn also failed to report the income to the IRS, which came out to a total of $1.5 million in federal income taxes.
According to the U.S. Attorney's Office, Meissenn could face up 20 years in prison for the wire fraud and up to five years in prison for tax evasion.
The attorneys of Eccleston Law LLC represent investors and advisers nationwide in securities and employment matters. The securities lawyers at Eccleston Law also practice a variety of other areas of securities for financial advisors including breakaway broker services, employment matters, strategic consulting and counseling, broker litigation and arbitration,whistleblower actions, and much more. Our attorneys draw on a combined experience of nearly 65 years in delivering the highest quality legal services. If you are in need of legal services, contact us to schedule a one-on-one consultation today.
Related Attorneys: James J. Eccleston
Tags: Eccleston, Eccleston Law, Eccleston Law LLC, James Eccleston, securities fraud, scheme, Christian Meissenn, Christian Nigohossian, tax evasion, mail and wire fraud, fraud, IRS,