Conflict of Interest Concerns resulting from Morgan Stanley Sales Contest
Posted on April 3rd, 2016 at 7:30 PM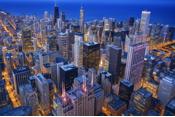 From the Desk of Jim Eccleston at Eccleston Law LLC:
CEO James Gorman runs Wall Street giant Morgan Stanley and has recently come under inspection for the promotion of questionable sales tactics. The tactics have promoted conflicts of interest that have pushed some of Morgan Stanley's riskiest investments on their richest clients.
The bank, in an effort to revitalize its wealth management division since the 2008 financial crisis, created a program that divided advisers into teams and offered them financial incentives for selling securities based loans (SBLs). These loans are among the banks biggest money makers, according to sources within the firm. In a January 2016, Gorman said that company wide sales of SBLs increased by 31% to $25 billion.
But the contest was discreet even within the company. The program known as the "business development account (BDA) pilot program" operated within at least one of eight regional offices beginning in 2013. In 2014 11 teams of 19 advisors in the New England branch increased sales of loans – also known as portfolio loan accounts (PLAs) - by 172 percent from the prior year.
"YTD we've paid out $15,000 in extra BDA incentive, but will probably end the year at about $23,000," says VP Eric Maiuri in an email from Dec. 3, 2014The bank executive also seems to be prodding advisers to sell even more before the end of the year, according to his email.
Incentivizing sales is not looked upon kindly by industry regulators. Nancy Condon from FINRA said, "Tis kind of practice strikes at the heart of where there may be conflicts." Morgan Stanley spokespeople insist that the program is "extremely limited" and that it never paid out cash for the program. They insisted that the funds were deposited as credits to be used for qualifying business expenses like market.
Spokeswoman Christine Jockle said that, "it would be inaccurate to refer to this as a sales contest… These are incentive awards for the [financial advisers] to grow their overall business."
An ex-Morgan Stanley employee who was familiar with the incentive program claims that the advisers would often convert those credits to dollars that they could gain access to through their BDA accounts.
Banks like selling SBLs because they rarely default and it is very easy for the bank to make a quick buck. The banks have made no secret that they plan to continue increasing sales of SBLs. That fact paired with substantial incentives for brokers will continue to drive the sales of SBLs into the future.
The attorneys of Eccleston Law LLC represent investors and advisers nationwide in securities and employment matters. Our attorneys draw on a combined experience of nearly 65 years in delivering the highest quality legal services. If you are in need of legal services, contact us to schedule a one-on-one consultation today.
Related Attorneys: James J. Eccleston
Tags: Eccleston Law, Eccleston Law LLC, James Eccleston, Eccleston