Compliance with CFP Board's New Code of Ethics and Standards
Posted on September 6th, 2019 at 4:21 PM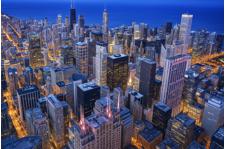 From the Desk of Jim Eccleston at Eccleston Law LLC:
When the CFP Board's new Code of Ethics and Standards of Conduct ("Code and Standards") takes effect on June 30, 2020, the CFP Board will expect 63,000 CFP professionals to act in the best interests of their clients at all times when providing an investor with "financial advice."
The new Code and Standards defines "financial advice" broadly, as any recommendation to purchase, hold, or sell any financial asset. According to the Commentary to the Code and Standards, financial advice includes "discretionary authority as well as communications that would be viewed as a recommendation that the client takes or refrains from taking a particular course of action with respect to a wide range of financial matters."
Accordingly, any recommendation by CFP professionals can subject them to the Code's fiduciary duty unless they provide an investor disclosure stating the professional is limiting the engagement to the transaction and not acting as a fiduciary or doing financial planning. However, advisors still may face claims filed by regulators and aggrieved investors since the new Code and Standards defines engagement as any "oral or written agreement, arrangement or understanding."
According to a recent Financial Advisor article, firms need to address the following issues:
The specific fiduciary duties owed to a CFP's client, including the duty to avoid or fully disclose material conflicts of interest.
Considerations for firms regarding how they should supervise the new standard.
The enforcement of the new fiduciary standard.
In addition, CFP professionals have to satisfy a duty of loyalty and a duty of care, including an obligation to provide a significant amount of information, not required by the SEC's Regulation Best Interest ("Reg BI"). The requirements include an obligation to update client information, and an obligation to provide ongoing monitoring and updates to financial plans. Compliance with the SEC's Reg BI rules will not satisfy a CFP's fiduciary duties under the CFP Board's new rules.
To that end, the CFP Board will evaluate whether a reasonable client would have understood the conflict, and how it could affect the advice provided by the CFP, in determining whether disclosure of a material conflict of interest to a client is sufficient. The CFP Board has noted that it will interpret ambiguity in disclosures in favor of the client.
The attorneys of Eccleston Law LLC represent investors and advisors nationwide in securities and employment matters. The securities lawyers at Eccleston Law also practice a variety of other areas of practice for financial investors and advisors including Securities Fraud, Compliance Protection, Breach of Fiduciary Duty, FINRA Matters, and much more. Our attorneys draw on a combined experience of nearly 65 years in delivering the highest quality legal services. If you are in need of legal services, contact us to schedule a one-on-one consultation today.
Related Attorneys: James J. Eccleston
Tags: james eccleston, eccleston law, eccleston law llc, eccleston, cfp board, code of ethics, standards of conduct, certified financial planner