Comparative Arbitration Statistics through January
Posted on March 13th, 2016 at 9:13 PM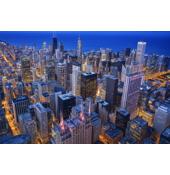 From the Desk of Jim Eccleston at Eccleston Law LLC:
FINRA has released statistics that show the relative activity in the regulatory authority over the past three years from the start of the year through the end of January. The data show interesting trends in the functionality of FINRA.
To begin, 2016 marks a record low of open cases for FINRA at just 4,590. The number of open cases during any point in time has steadily dropped since FINRA's founding in 2007. This is in part due to the simultaneous drop in turnaround time. Although the turnaround time increased from 14.2 months in 2015 to 14.4 months in 2016, the trend is downwards as can be seen by the 15.6 month turnaround time in 2014.
Interestingly, the ratio of intra-industry cases to customer dispute cases has remained the same over the past three years. 66% of cases are between the customer and the firm, while the remaining 34% of disputes come between firms.
Perhaps the most statistically significant fact of 2016 is the 28% year-over-year reduction in hearing decision turnaround since 2015. This means that more cases are decided faster, which reflects an increase in FINRA's efficiency.
The attorneys of Eccleston Law LLC represent investors and advisers nationwide in securities and employment matters. Our attorneys draw on a combined experience of nearly 65 years in delivering the highest quality legal services. If you are in need of legal services, contact us to schedule a one-on-one consultation today.
Related Attorneys: James J. Eccleston
Tags: Eccleston, Eccleston Law, Eccleston Law LLC, James Eccleston, Boca Raton, Florida