Commonwealth Financial Network Files Lawsuit and FINRA Arbitration Claim Against Ohio National Life Insurance Company for Fraudulent Variable Annuity Scheme
Posted on November 19th, 2018 at 9:49 AM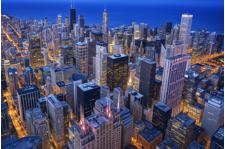 From the Desk of Jim Eccleston at Eccleston Law LLC:
In an unprecedented move, Ohio National Life Insurance Company (Ohio National) announced that starting mid-December the company will be terminating its selling agreements with brokerage firms and ceasing payments on all brokers' trail commissions on variable annuity sales.
In response, broker-dealer Commonwealth Financial Network (Commonwealth) has brought a lawsuit in federal court in Massachusetts seeking an injunction to maintain the status quo before the December termination date.
Additionally, Commonwealth simultaneously filed a FINRA arbitration claim against Ohio National, alleging that the insurer orchestrated an unlawful scheme to get rid of unprofitable variable annuities sold with a guaranteed minimum income benefit rider.
More specifically, the FINRA arbitration complaint states that earlier this year, National Life offered its clients the opportunity to exchange their variable annuities for a different product, which encouraged brokers to facilitate the exchange and collect additional commision payments.
However, National Life's exchange offer ended up being largely unsuccessful and in order to make up for lost profits, the insurer announced in September its plan to terminate its selling agreements with brokerage firms and cease payments on brokers' trail commissions on variable annuity sales.
Moreover, Commonwealth further argued in its complaint that Ohio National will be unjustly enriched as a result of its actions on two fronts: Ohio National will save money on commissions payments to brokers and the insurer will collect additional surrender charges when clients decide to surrender their variable annuity policies.
Eccleston Law is investigating the alleged fraudulent activities of Ohio National Life Insurance. Those with information should contact our law firm.
The attorneys of Eccleston Law LLC represent investors and advisors nationwide in securities and employment matters. The securities lawyers at Eccleston Law also practice a variety of other areas of practice for financial investors and advisors including Securities Fraud, Compliance Protection, Breach of Fiduciary Duty, FINRA Matters, and much more. Our attorneys draw on a combined experience of nearly 65 years in delivering the highest quality legal services. If you are in need of legal services, contact us to schedule a one-on-one consultation today.
Related Attorneys: James J. Eccleston
Tags: james eccleston, eccleston law, eccleston law llc, eccleston, annuity scheme, lawsuit, commonwealth financial network, ohio national life insurance company