Comerica, Woodbridge Ponzi Victims' $54.2 Million Settlement Approved
Posted on December 30th, 2021 at 1:13 PM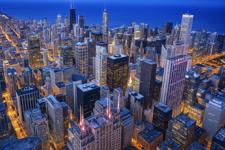 From the Desk of Jim Eccleston at Eccleston Law:
Comerica Bank and investors who were harmed in Woodbridge's $1.2 billion Ponzi scheme have won final approval of their $54.2 million settlement.
Woodbridge Group claimed that Comerica knew about the Ponzi scheme, but Woodbridge agreed to the settlement without admitting or denying any investigatory findings. The parties agreed to the settlement earlier in 2021 while the deal includes an additional $300,000 to resolve claims the Woodbridge Liquidation Trust filed against Comerica. Woodbridge's former CEO, Robert Shapiro, agreed to pay $120 million in disgorgement and Securities and Exchange Commission (SEC) fines in 2018. Shapiro was also received a 25-year prison sentence in 2019. Woodbridge agreed to pay nearly $890 million in disgorgement in late 2018.
According to the complaint, Shapiro marketed promissory notes and other securities as low-risk, high-yield investments secured by high-interest real-estate loans to third-party commercial borrowers. However, most of the loans were transferred to Shapiro's own shall companies, according to the complaint. The complaint further alleged that Shapiro paid returns to investors by utilizing client funds, which generated nearly $1.22 billion before the scheme was thwarted.
Eccleston Law LLC represents investors and financial advisors nationwide in securities, employment, regulatory and disciplinary matters.
Tags: eccleston, eccleston law, ponzi scheme, settlement