Colorado Man Arrested For Investment Scheme
Posted on November 16th, 2016 at 9:34 AM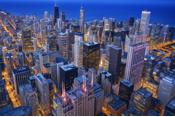 From the Desk of Jim Eccleston at Eccleston Law LLC:
Gary Snisky of Longmont, Colorado, has been arrested on charges of mail fraud and money laundering during a scheme to defraud investors. Snisky, with the help of an informational technology worker at his firm by the name of Richard Greeott, operated a Colorado company called Colony Capital, LLC ("Colony Capital") and later Arete, LLC ("Arete"), which purported to be a private equity firm offering investment opportunities in bonds, futures trading, and other offerings. Greeott was also charged and pled guilty on October 7, 2013 of mail fraud and money laundering.
The fraud commenced in July of 2011 with the sale of Ginnie Mae bonds. Snisky received $4,000,000 from investors who thought the money would be invested in the Ginnie Mae bond program, but instead of delivering on his promise, he used the money for his own benefit.
In addition, Snisky asked Greeott to develop an algorithm for a trading system in the futures market. Even though Snisky knew that Greeott was still developing the algorithm and it was not a finished product, he falsely led investors to believe that it was being utilized by Colony Capital and Arete when it was in fact not being used at all. Moreover, Snisky also told investors that the algorithm was profitable in the futures market, which attracted more investments. Snisky defrauded investors of $300,000 because instead investing in the futures market using the algorithm, he used his clients' investments for his own benefit.
The attorneys of Eccleston Law LLC represent investors and advisers nationwide in securities and employment matters. The securities lawyers at Eccleston Law also practice a variety of other areas of securities for financial advisors including breakaway broker services, employment matters, strategic consulting and counseling, broker litigation and arbitration,whistleblower actions, and much more. Our attorneys draw on a combined experience of nearly 65 years in delivering the highest quality legal services. If you are in need of legal services, contact us to schedule a one-on-one consultation today.
Related Attorneys: James J. Eccleston
Tags: Eccleston, Eccleston Law, James Eccleston, Eccleston Law LLC, investment scheme, Gary Snisky, mail fraud, money laundering, defraud investors, Richard Greeott, Colony Capital, LLC, Colony Capital, Arete, Arete, LLC, Ginnie Mae bonds,