Closed-End Funds in Energy Sector Plummet As Crude Oil Prices Decline
Posted on April 3rd, 2020 at 2:09 PM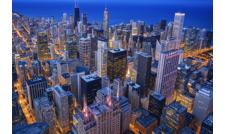 From the Desk of Jim Eccleston at Eccleston Law LLC:
Closed-end funds in the energy sector have been hit hard by the steep decline in the price of crude oil. Share prices of such closed-end funds from Goldman Sachs, Kayne Anderson and Tortoise have dropped between 70% and 89% this month.
Those declines have been seen throughout the energy sector. U.S. crude oil prices have declined over 60% this year. Additionally, shares of Exxon Mobile Corp are down 31% and shares of Magellan Midstream Partners LP have fallen 46%.
Closed-end funds often borrow at short-term interest rates and then invest those funds in longer-term securities. This strategy can increase returns, but can also lead to greater losses. What's more, due to laws limiting the amount of leverage in these funds, when the share price of these funds decreases, they often need to sell assets to decrease their leverage. This usually leads to a decrease in distributions to investors. Consistent and predictable distributions are a key selling point, and any disruption in distributions often is a Red Flag for investors.
Several closed-end funds in the energy sector have announced changes to their distributions. These changes include reduced distributions, delayed distributions, and switching to payouts on a quarterly basis as opposed to the monthly basis that payments had previously been made.
Rating agencies have taken note of the declines in these funds. Several closed-end energy sector funds have recently been downgraded by Fitch ratings. Additionally, Moody's Investors Service put a negative outlook on closed-end funds in the energy sector.
Those with questions concerning their closed-end funds, or any investments in oil and gas, should contact Eccleston Law.
The attorneys of Eccleston Law LLC represent investors and advisors nationwide in securities and employment matters. The securities lawyers at Eccleston Law also practice a variety of other areas of practice for financial investors and advisors including Securities Fraud, Compliance Protection, Breach of Fiduciary Duty, FINRA Matters, and much more. Our attorneys draw on a combined experience of nearly 65 years in delivering the highest quality legal services. If you are in need of legal services, contact us to schedule a one-on-one consultation today.
Related Attorneys: James J. Eccleston
Tags: eccleston, eccleston law, james eccleston, crude oil, gas prices, decline