CLOs Are The Biggest Buyers of Business Loans
Posted on June 10th, 2019 at 1:43 PM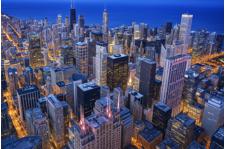 From the Desk of Jim Eccleston at Eccleston Law LLC:
Collateralized Loan Obligations or CLOs now are the biggest buyers of loans to non-investment grade businesses. They hold about 60% of the debt of companies. Buyers of CLOs include hedge funds, insurers, pensions, and other large investors.
According to a recent Bloomberg article, a CLO buys loans by selling debt in tranches of varying risk return and equity. Interest from the loans then goes to pay coupons on the different classes of debt. CLOs differ from Collateralized Debt Obligations (CDOs), which are infamous for the role they play in the financial crisis, as CLOs provide the ability to reinvest. CLOs typically have a reinvestment period of two to five years. During that time the CLO managers can sell loans, which trade on the secondary market. The proceeds from the sale of these loans and from interest payments, can be used to buy new loans. CLOs also have self-correcting mechanisms to make sure they can meet interest and principal payments.
Despite these risk mitigating factors, the Bloomberg article does acknowledge the risks related to the CLO strategy. Specifically, in a downturn, more companies can default than expected.
The attorneys of Eccleston Law LLC represent investors and advisors nationwide in securities and employment matters. The securities lawyers at Eccleston Law also practice a variety of other areas of practice for financial investors and advisors including Securities Fraud, Compliance Protection, Breach of Fiduciary Duty, FINRA Matters, and much more. Our attorneys draw on a combined experience of nearly 65 years in delivering the highest quality legal services. If you are in need of legal services, contact us to schedule a one-on-one consultation today.
Related Attorneys: James J. Eccleston
Tags: james eccleston, eccleston law, eccleston law llc, eccleston, clos, collateralized loan obligations, cdos, collateralized debt obligations