Clever Independent Brokerage Firm Seeks to Circumvent Law and Hit Transitioning Reps Hard
Posted on July 21st, 2016 at 11:56 AM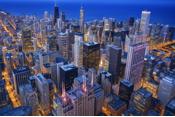 From the Desk of Jim Eccleston at Eccleston Law LLC:
We recently examined a promissory note agreement for a rep considering a move to an independent brokerage firm. We noted the following trap for the unwary broker, and are issuing this alert.
Financial advisors must beware of the following two provisions, which firms increasingly may attempt to insert into the legal document:
1) In an effort to circumvent state wage garnishment statutes, the rep as the borrower agrees to give the firm a security interest in all sums received or owing from any future employer (meaning, reps work for free as the paycheck is paid to the old firm); and
2) While the normal collection attorney's fees and costs provision is inserted, the agreement obligates the rep as the borrower to pay the greater of that sum or 15% of the unpaid balance of the note. So a half million dollar note balance equates to $75,000 (or more if attorneys' fees and costs are greater).
Advisors who transition, even under the protections afforded by the Protocol for Broker Recruiting, are strongly advised to retain counsel to review their legal documents before deciding to transition.
The attorneys of Eccleston Law LLC represent investors and advisers nationwide in securities and employment matters. Our attorneys draw on a combined experience of nearly 65 years in delivering the highest quality legal services. If you are in need of legal services, contact us to schedule a one-on-one consultation today.
Related Attorneys: James J. Eccleston
Tags: Eccleston, Eccleston Law, Eccleston Law LLC, James Eccleston