Class Action Lawsuit against Wells Fargo Will Proceed
Posted on April 23rd, 2020 at 4:54 PM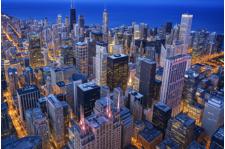 From the Desk of Jim Eccleston at Eccleston Law LLC:
In a class action lawsuit filed against Wells Fargo for its role in an alleged Ponzi scheme, a judge ruled that Plaintiffs had alleged sufficient facts to support two of their claims. Plaintiff's claims that Wells Fargo aided and abetted fraud and also aided and abetted a breach of fiduciary duty will be allowed to proceed. A third claim alleging negligence by Wells Fargo was dismissed.
The case stems from a $135 million Ponzi scheme perpetrated by Equitybuild Inc., a real estate investment firm. Jerome and Shaun Cohen, owners of Equitybuild, are also the subject of an enforcement action by the U.S. Securities and Exchange Commission ("SEC"). According to the SEC, approximately 900 investors were misled by Equitybuild about the returns achieved by a real estate investing strategy.
As part of the scheme, Equitybuild is alleged to have kept up to 30% of investors' money as undisclosed fees and lied to investors about the actual cost of the properties being purchased. Eventually, Equitybuild had to use other investors' funds to pay the interest it owed to investors. By the end of 2017, Equitybuild owed investors almost $75 million, yet had less than $100,000 in its bank account.
The Judge ruled that Plaintiffs had alleged sufficient facts that Wells Fargo knew that Equitybuild was commingling money from investors. Wells Fargo was the only bank used by Equitybuild in their scheme.
The attorneys of Eccleston Law LLC represent investors and advisors nationwide in securities and employment matters. The securities lawyers at Eccleston Law also practice a variety of other areas of practice for financial investors and advisors including Securities Fraud, Compliance Protection, Breach of Fiduciary Duty, FINRA Matters, and much more. Our attorneys draw on a combined experience of nearly 65 years in delivering the highest quality legal services. If you are in need of legal services, contact us to schedule a one-on-one consultation today.
Related Attorneys: James J. Eccleston
Tags: eccleston, eccleston law, james eccleston, legal trouble, litigation, financial advisor, wells fargo, ponzi scheme