City National Bank Agrees to Settle Ponzi Scheme Claim for $33 Million
Posted on August 10th, 2018 at 2:53 PM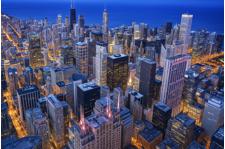 From the Desk of Jim Eccleston at Eccleston Law LLC:
A receiver overseeing the California company, Nationwide Automated System, Inc., has urged a California federal court to approve a $33 million settlement resolving claims against the company's bank, City National Bank for its involvement in a $123 million Ponzi scheme.
According to the federal court complaint, starting in September 2014, Nationwide Automated System along with its President Joel Barry Gillis and Treasurer Edward Wishner raised at least $123 million from investors who purchased ATMs from the company. Moreover, National Automated System promised investors that they then could lease back the machines to the company for a return of 50 cents for each transaction. However, according to the complaint, the investors were not paid back with ATM revenue but paid with money from new investors, in a Ponzi-scheme like manner.
Aa result of the federal court complaint, the court appointed a receiver to oversee the activities of Nationwide Automated System. The receiver requested that the court allow him to pursue claims against City National Bank for its role in the scheme. According to the receiver, City National Bank exercised control over the proceeds and disbursements of the money in Nationwide Automated System's account and covered negative bank balances to prevent checks from bouncing from said accounts.
The settlement class will be paid approximately $23 million out of the proposed $33 million global settlement after the deduction of attorneys' fees and costs.
The attorneys of Eccleston Law LLC represent investors and advisors nationwide in securities and employment matters. The securities lawyers at Eccleston Law also practice a variety of other areas of practice for financial investors and advisors including Securities Fraud, Compliance Protection, Breach of Fiduciary Duty, FINRA Matters, and much more. Our attorneys draw on a combined experience of nearly 65 years in delivering the highest quality legal services. If you are in need of legal services, contact us to schedule a one-on-one consultation today.
Related Attorneys: James J. Eccleston
Tags: james eccleston, eccleston law, eccleston law llc, eccleston, city national, ponzi