Citizens Securities to Pay a Former Broker Nearly $1.7M for Recruitment Misrepresentations
Posted on July 27th, 2017 at 2:37 PM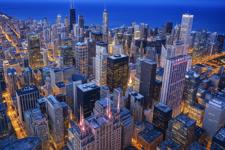 From the Desk of Jim Eccleston at Eccleston Law LLC:
A FINRA arbitration panel has ordered Citizens Securities to pay a former broker nearly $1.7 million for misrepresenting to him that he would receive a $30 million book of business when he was recruited by the firm. Instead, the former broker received a book of business a third of that size.
In addition, according to the complaint, the former broker was told by a recruiter of Citizens Securities that he could continue to work in State College, Pennsylvania where his clients were based but he instead was assigned to branches far from that location.
In its decision, the FINRA arbitration panel awarded the former broker $1.5 million in compensatory damages, plus nearly $169,000 in interest and $8,000 in sanctions.
The attorneys of Eccleston Law LLC represent investors and advisors nationwide in securities and employment matters. The securities lawyers at Eccleston Law also practice a variety of other areas of practice for financial advisors including Broker Litigation & Arbitration, Strategic Consulting Services, Regulatory Matters, Transition Contract Review, and much more. Our attorneys draw on a combined experience of nearly 65 years in delivering the highest quality legal services. If you are in need of legal services, contact us to schedule a one-on-one consultation today.
Related Attorneys: James J. Eccleston
Tags: Jim Eccleston, Eccleston Law, Eccleston Law LLC, Eccleston, Broker, Citizens